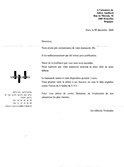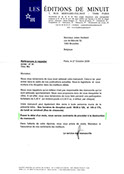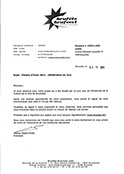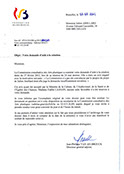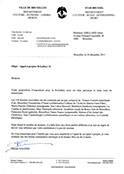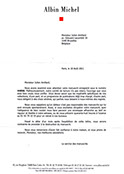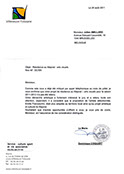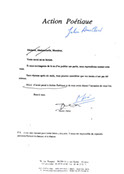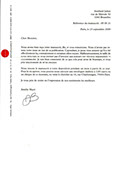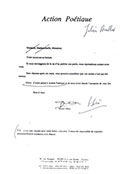 Failur/échec
Installation, dimensions variables / Installation, dimensions variable
Ensemble de lettres de refus / Set of rejection letters
2009-2016
Selon l'adage duchampien, "c'est le regardeur qui fait l'œuvre".
Les créations d'un artiste n'existent que si elles sont vues, perçues, vécues. Autrement, elles n'existent pas.
Mais exposer n'est pas aussi simple qu'il n'y parait.
Et les échecs pour l'élaboration​ d'un projet ou d'une exposition font aussi partie de l'histoire de l'artiste.
Aussi, les échecs font œuvre.
According to Duchamp, "it is the viewer who does the work."
The creations of artist exist only if they are seen, perceived, experienced.
Otherwise, they do not exist.
But exbiting is not as simple as it seems.
And failure to develop a project or exhibition are also part of the artist's history.
Then, failures make art.
L'ensemble des lettres est visible sur le blog : http://failur-echec.tumblr.com/
All the letters are visible on the blog: http://failur-echec.tumblr.com/