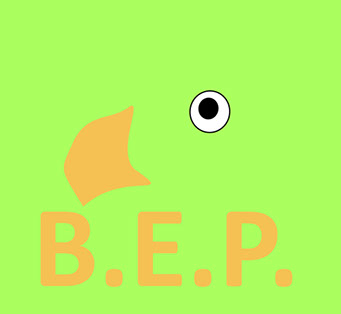 Bureau d'Étude Psittacule (Office of Study Parakeet)
Installation, dimensions variables
2011
Le Bureau d'Étude Psittacule (B.E.P.) est une installation exposée pour la première fois dans le cadre de l'exposition How do you do... Bruxelles.
L'exposition How do you do avait pour but de donner un point de vue sur la ville de Bruxelles à travers les étrangers qui la composent.
De part la raison d'être de l'exposition, le B.E.P. se devait d'être présent. En effet, ce bureau régi par les hautes instances européennes a pour mission d'intégrer la communauté étrangère des perruches avec les autres communautés de la ville de Bruxelles.
De nature absurde, le bureau s'inscrit dans une esthétique administrative à travers la création de cartes, dépliants, brochure et badges.
The Office of Study Parakeet (O.S.P.) is an installation exhibited for the first time as part of the exhibition How do you do ... Brussels.
The exhibition How do you do aimed to give a view of the city of Brussels through foreign composing.
Due to the purpose of the exhibition, the O.S.P. had to be present.
Indeed, this office governed by the highest European authorities mission is to integrate the foreign community parakeets with other communities in the city of Brussels.
Absurdly kind, the office is in an administrative aesthetic by creating cards, flyers, brchures and badges.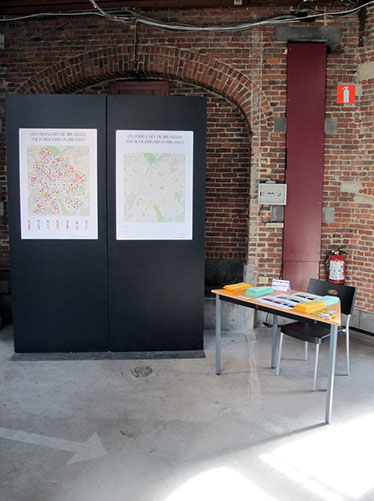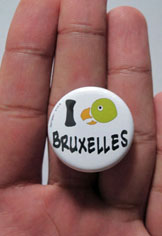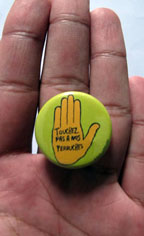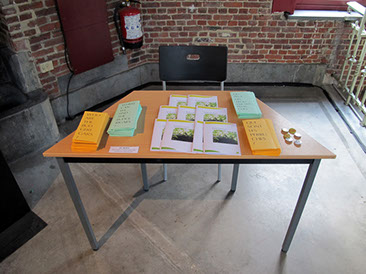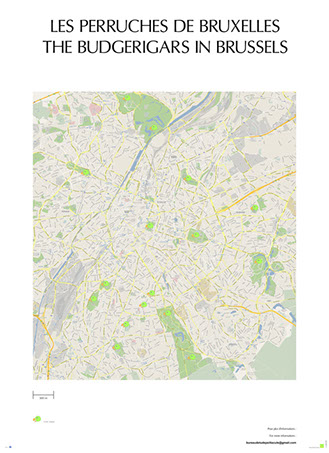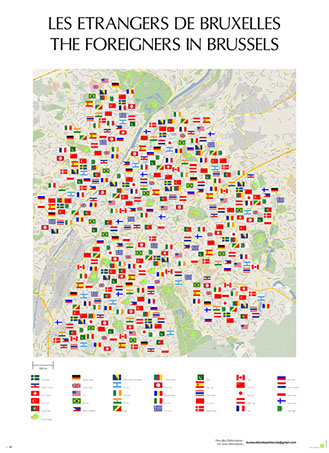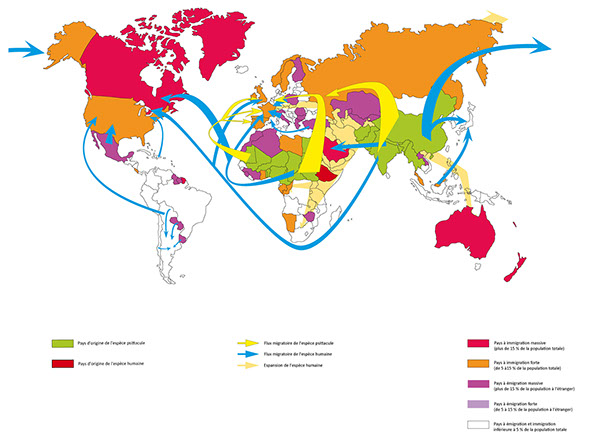 CARTE COMPARATIVE DES MIGRATIONS HUMAINES ET DES PERRUCHES
QU'EST-CE QUE LE B.E.P. ?
Le B.E.P. (Bureau d'Etude Psittacule) a pour mission de rétablir le dialogue entre la communauté des perruches et les autres communautés bruxelloises.
De nature neutre, le B.E.P. est le médiateur entre les communautés avant que les mots laissent leur place aux actions.
WHAT THE O.S.P. ?
The Office of Study Parakeet (O.S.P.) mission is to restore dialogue between the parakeets community and other communities in Brussels.
Neutral nature, B.E.P. is the mediator between the communities before the words give way to action.